CÔR MEIBION CAERWYS
St Michael's Church, Caerwys
Monday evenings @ 7.30pm
About us
The Choir, one of the youngest male voice choirs in Wales, was founded for the new millennium year 2000. A small male voice choir was formed to sing on a makeshift stage and to perform at the striking of the hour of the new millennium. That event was filmed by an international news team and by means of a satellite link, as the choristers sang traditional Welsh songs, the performance was broadcast live throughout the world. The Choir has continued ever since and performs regularly at venues in Flintshire and further afield

News
News and announcements from the Choir
New MD
Côr Meibion Caerwys officials are pleased to announce the appointment of Tudur Eames as Musical Director. A highly rated Musician from Tremeirchion, the former Côr Meibion Colwyn MD is excited at this latest challenge. Rehearsals will commence on Monday 2nd October at St. Michael's Church, Caerwys from 7.30 to 9pm and new members are welcome. This is a great opportunity for male singers of any age wishing to join a male voice choir which performs a wide repertoire of modern and traditional music, so come along and listen and learn more about the choir. It is proven that singing is good for your health so don't be shy!
Mae swyddogion Côr Meibion Caerwys yn falch o gyhoeddi penodi Tudur Eames fel eu Cyfarwyddwr Cerdd newydd. Mae'r cerddor uchel ei barch o Dremeirchion a chyn Gyfarwyddwr Cerdd Côr Meibion Colwyn yn eiddgar i ymgymryd â'r her ddiweddaraf yma. Bydd ymarferion yn cychwyn ar Ddydd Llun 2 Hydref yn Eglwys Sant Mihangel, Caerwys rhwng 7:30 a 9:00yh ac mae croeso mawr i aelodau newydd. Mae hyn yn gyfle gwych i ddynion o unrhyw oedran ymuno â chôr meibion sydd yn canu ystod eang o gerddoriaeth gyfoes a thraddodiadol, felly dewch draw i wrando a dysgu mwy am y côr. Mae canu wedi ei brofi'n dda i'r iechyd, felly peidiwch â bod yn swil!

---
NEW PRESIDENT
Roger Jenkins a founder Choir Member and Secretary from 1999 to 2015 was appointed as President of the choir following their Annual General Meeting.
Roger was delighted with his appointment, even though he and Elizabeth now reside near Crosby, Roger is eager to support the choir in any way he can.
---
100 Club
Our 100 Club - join and you will be in with a chance to win a monthly cash prize and be supporting the Choir too
Our choir receives support from Members, Friends, Patrons and others, but costs continue to grow. The 100 Club generates extra funds with a chance to win a cash prizes each month. For a monthly subscription we will issue you with your 100 Club number which is entered into the monthly draw held at Choir practice.
To sign up complete the information request 100 Club
here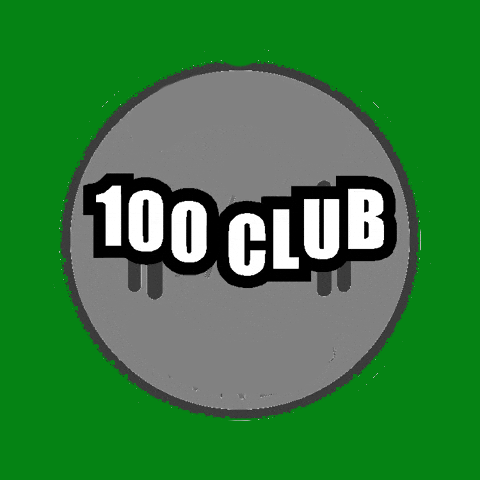 ---
100 Club Draw Winners October 2023
£40 no. 69 Gareth Wynne
£30 no. 6 Dave Williams
£15 no. 9 Eryl Davies
£10 no. 11 Bob Jones
£10 no. 30 Tom MacLean
Llawer o diolch am eich cefnogaeth Many thanks for your support
Winners will receive their funds by internet banking. Many thanks for your support
Bydd enillwyr yn derbyn eu harian trwy fancio rhyngrwyd. Llawer o diolch am eich cefnogaeth
Videos
1. O Iesu mawr - 2. Always look on the bright side - July 2023